Hospital Asset Tracking
Asset Tracking helps hospitals without massive capital budgets or the latest IT infrastructure, reduce unnecessary equipment purchases, increase asset utilization and eliminate wasted staff time.
1/5
Fewer than 1/5th of US hospitals leverage RTLS to track assets.
$1M
Lost or stolen equipment costs an average hospital over $1M every year.
1/3
1/3 less expensive than comparable legacy systems.
37 Hrs
A BioMed Director at a SwipeSense hospital saved 37 hours he normally spent looking for assets.

SAVINGS
Increase asset utilization rates: only request, buy or rent equipment you actually need.
Reduce theft and missing equipment.

EFFICIENCY
Shift clinician time spent on locating assets to higher value activities.
Reduce Biomedical Engineering labor required to find assets, freeing up time for maintenance and repairs.

SAFETY
Achieve 100% preventative maintenance.
Ensure 100% recall compliance.

EASY INSTALLATION
System utilizes location hub network plugged into power outlets for locating assets, and does not rely on hospital WiFi infrastructure for locating.
LOW-MAINTENANCE
Fully managed service alleviates any heavy lifting by the hospital for maintaining system performance and ensuring adoption, utilization and results.
DURABLE
Minimum two year asset tag battery life without the need to replace individual batteries.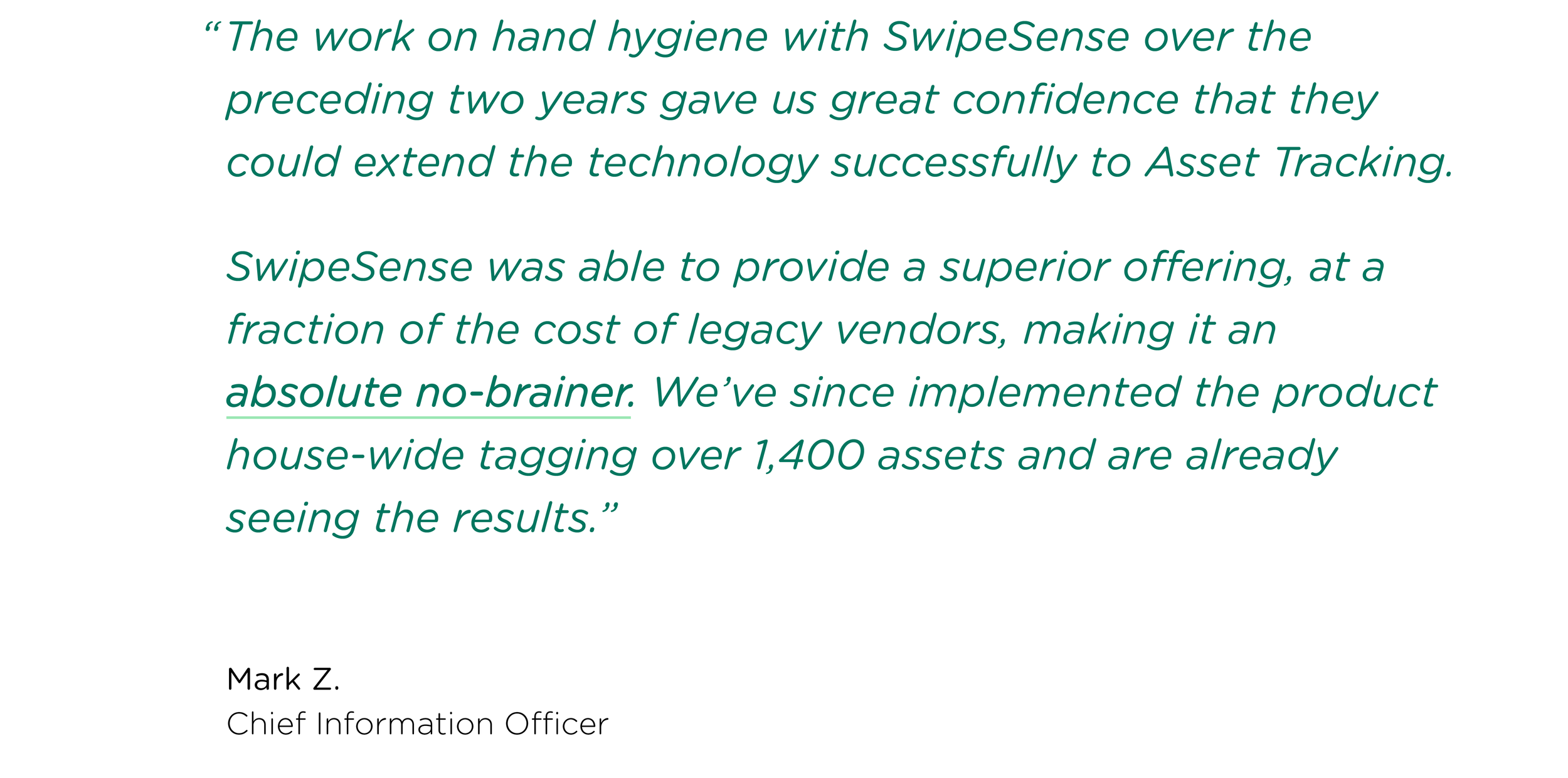 See SwipeSense Asset Tracking in Action